We take great pride in our products/work and commit to provide the very best customer experience.

All our radios undergo a thorough assessment and any out of spec components are replaced with new equivalents.

We specialize in adding bluetooth function while retaining the radios originality; The best of both worlds!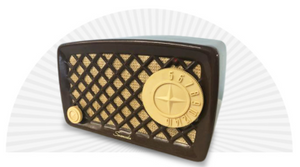 Browse our selection of refurbished or restored mantle/table radios. The electronics have had a thorough inspection and any out of spec components replaced with new.
View Home Radios For Sale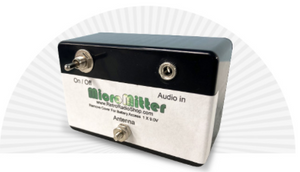 Am transmitters, DIY Bluetooth & transmitter kits, various Bluetooth adapters, battery eliminators, FM modules and European adapter.
Parts & Accessories
-NEW- Vintage car radios for sale. Bluetooth and aux inputs added.
View car radios for sale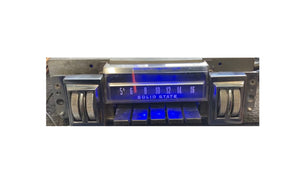 Looking to identify a vintage car radio. Check out our extensive database. You can search by image, radio model #, radio manufacturers and by brand of radio. always updating database so feel free to send us photos.
Identifying vintage car radios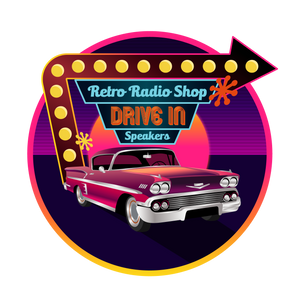 Feel the nostalgia here with some great refurbished Bluetooth Drive In Speakers. We will also perform Drive In Speaker upgrades, including Bluetooth conversions, if desired, on yours.
VIEW DRIVE IN SPEAKERS FOR SALE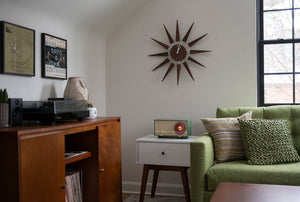 Here's a happily re-homed Retro Radio Shop beauty "In the wild" as they say.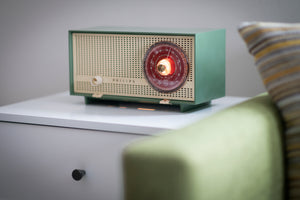 Click below to learn industry standards on how to ship a vintage or antique radio.
Shipping vintage radios
Learn what repair services we offer and how to take advantage of them.
Have your radio repaired
Testimonials
Gorgeous radio!! Beautifully restored. Seller was wonderful. Would highly recommend. Thanks again!!

Eufemia Bella
I got this for my BF for christmas and he LOVES it. It's perfect. It works perfectly, tunes to every station, and the new aux cord works like a charm, too. I appreciated the fast shipping! It's a really really beautiful piece that looks wonderful in our house.

maclover451
Perfect communication, great packing and info on the radio included. It made a lovely holiday gift. We're delighted.

Leslie
Arrived quickly and in great condition. Answered all of my questions promptly and was lovely to work with. Love my purchase!

Jaxmiles
Arrived quickly and in perfect shape. Excellent quality for a vintage radio. Looks beautiful. Thank you!

jrs197706
Such a pleasure to deal with. Shipping didn't take long, and my boyfriend loved the radio - it was his birthday present. It's been a great addition to our home. Thank you!

Helly Holmes
This is a FANTASTIC gizmo! I'm getting a lot of joy in being able to listen to old time radio broadcasts over my 1939 Crosley console .

John
The radio is a Christmas present for my daughter. Aesthetically it is beautiful and just what I expected. I know she will absolutely love it.

lydiapynnpri
We love our radio so much. It sounds great. I had a lot of questions as I was trying to decide on a radio, and The Retro Radio Shop was really helpful all along the way. I'd highly recommend.

Annemarie